Perspex Cut To Size Melbourne
Cheap Perspex Sheet Melbourne
Perspex Cut To Size Melbourne by Industrial Plastic Solutions. Perspex is an amazing material that can be used for a variety of applications. Some included are Modern Art, Architectural or Retail Displays. Come on in and see our huge range of Perspex Sheet Cut To Size Melbourne services that are provided by Industrial Plastic Solutions.
Our perspex sheet cut-to-size service while you wait is second to none, because we cut perspex sheet while you wait.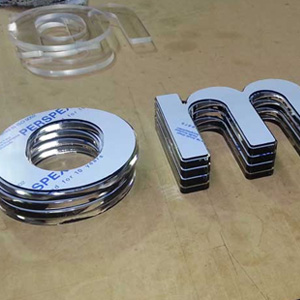 Perspex acrylic sheet is one of the most incredibly useful materials in the world. Perspex cast acrylic sheet is available in a wide range of colours and thicknesses as well as surface patterns.
Come in and get your Perspex sheet cut to size in Melbourne at Industrial Plastic Solutions. We cut all shapes and sizes in Perspex.
We are happy to provide our customers with a Perspex Cnc Routing & Plastic Fabrication service.
At Industrial Plastic Solutions we are able to quote you a competitive price and provide you with Perspex® cut to size while you wait. If, for some reason, we don't have the Perspex that you need cut to size currently in stock, we can have it delivered into our warehouse usually by the next working day. When you need Perspex cut to size Melbourne, contact Industrial Plastic Solutions.
Cheap Perspex sheet Cut To Size Melbourne
At IPS, we understand that finding the right Perspex sheet is about more than just having it cut to the right size. This is why we not only offer Perspex cut to size, we offer Perspex Sheet cut to size in a variety of colours. We are proud to feature a wide variety of Perspex colour options to choose from including opals, frosts, mirror, solid colours, and tints. If you're unsure about which colour option to choose, we are happy to offer free advice along with our Perspex cut to size service. This way, you can be sure that you are purchasing Perspex cut to size in the best colour or finish to suit your individual needs.
If you are still in doubt of color choice come down and choose from a large range of colour swatches and patterns.
Please note Perspex® offers a 30 year guarantee against yellow discoloration in its clear range and 10 year guarantee on its colour range.
Typical Perspex Premium International material thickness's are as follows:
3mm, 6mm, 8mm, 10mm, 12mm, 15mm, 20mm in sheet sizes of 3050mm x 2030mm or 2030mm x 1525mm.
Perspex Qualities:
Perspex sheets come with P.E. or Paper Masking.

Perspex has Superior Optical Qualities.

Excellent light transmission, transmits 92% of all visible light.

Perspex is ideal where longevity is the requirement especially for windows.

Perspex is easy to clean.

Perspex comes with a 30 year guarantee on internal or external use on clear sheets.

Perspex has superior surface hardness and chemical resistance.

Excellent resistance to outdoor weather.

Perspex is fully recyclable which is great for our environment.

Perspex has a high gloss hard surface.
When choosing a material to print to for display purposes it is important to take note that Perspex cut to size in Melbourne is the material of choice due to its chemical composition. Perspex does not out-gas which effects the quality of the print over time such as the more cheaper options on the market. Perspex is truly ahead of its competition and it is why premium marketing companies choose Perspex.
Perspex is half the weight of glass and is more easily installed and transported than glass. Perspex is an efficiently manufactured non-toxic pure material with a long life span and can be easily recycled back to its original raw material.
Perspex Typical Applications:
Architectural – Windows, Branding, Restaurants, Shop Fit Outs.

Point of Sale Displays.

Housing – Windows.

Hospitals – Equipment, Medical.

Boating – Windows.

Poster Displays.

Trophies – Awards.

Scientific.

Food – Sneeze Guards.

Machine Guards.

Sight Glasses.
Perspex Cleaning:
It is advisable when cleaning Perspex to first use cold water and a clean chamois or soft cloth. This removes the static charge in the material which might otherwise attract dust particles.
For all general purpose cleaning of Perspex you should clean using clean cold water with a little mild detergent added. The use of any solvents such as turpentine, methylated spirits, white spirit or window cleaning products is not recommended.
WE CAN HELP YOU CREATE JUST ABOUT ANYTHING – JUST ASK
Our range of coloured acrylic – click on swatch to enlarge.
Please note colours may vary from pictures to real swatches and it is recommended you come in for a physical look at our swatch range.
Click To Use Material Weight Calculator
Downloads
Marga Cipta Webpage
Call now on 03 9798 1153 for free quote!