Polycarbonate Machine Guards Melbourne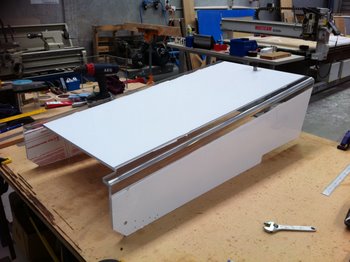 Custom made Machine Guards in Melbourne by Industrial Plastic Solutions. IPS Plastic Fabricate high quality Polycarbonate Machine Guards for all of Melbourne's manufacturing industries.
Machine Guarding for your business is a must to keep your employees safe and it is crucial that the Guard fits properly the first time.
It is also important that the guard is made from Polycarbonate. Here at Industrial Plastic Solutions we can custom Fabricate Machine Guards to suit your companies individual needs.
With Polycarbonate being 250 times stronger than glass of equal thickness, you can be assured that your Polycarbonate Machine Guard will protect your machine operators for many years. 
We also Plastic Fabricate Perspex or Acrylic Machine Guards upon request.
Sometimes all you need is an Acrylic Guard to do the job so be assured Industrial Plastic Solutions can plastic fabricate all types of Guards to suit your varied machinery.
Standard Acrylic Sheets are 10-15 times stronger than glass of equal thickness.
Industrial Plastic Solutions can heat bend Polycarbonate sheets of up to 12mm thickness, whilst ensuring a high quality bend that adds strength to your Polycarbonate Machine Guard.
Qualified Plastic Fabrication personnel are able to assist in Cnc Routing of Machine Guards as well as re-engineering of those old and broken guards.
All Polycarbonate Guarding comes with sharp edges removed for safety. We supply General Purpose Polycarbonate sheet as well as Ultraviolet protected sheet upon request.
If you are concerned about guards or windows scratching a special hard coat grade is available.
So if you have a work-safe problem and need a fast solution, call one of our friendly staff for assistance on resolving your safety issue.
Feel free to send us your old scratched or broken Guards including any drawings or sketches that you may have for a free quote or call us directly on (03) 9798 1153.
                                                                                                                                                                                                                                                                                                                                         .
Custom Polycarbonate Guarding.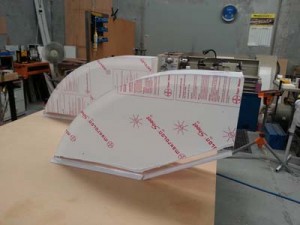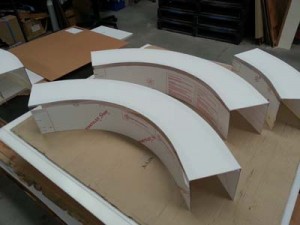 Click Here To Use Material Weight Calculator