CNC Routing Dandenong
October 28th, 2015
Cnc Routing Dandenong by Industrial Plastic Solutions. Not only do we perform Cnc Router Cutting services we also have a full in-house custom Plastic Fabrication service.
With many years of acquired knowledge and vast Plastic Machining experience, we can assist you with all your Cnc Routing needs.
Having machined a variety of Engineering Plastic materials you can be assured of competent workmanship by a proud family Australian locally owned Plastic Fabrication Company.
Located in the Keysborough – Dandenong Area we are close enough to service Melbourne CBD.
Just hop on the freeway and come on in  and see us for a free quote or some expert advise on your next project.
Our router has a vacuum bed which means we can hold full sheets down without having to use any clamps and that means you get the best possible yield from a sheet of perspex.
Our Cnc Router programmer and operator is versatile in converting many file types so you can be assured we will get your job file into our Cnc Router in order to machine and complete your job without fuss.
So for CNC routing whether you are based in Dandenong including all surrounding suburbs through to Melbourne CBD we can help.
Our workman ship is as good as it gets, we only offer and supply the best possible material for all our CNC routing and Perspex fabrication jobs.
Using a state of the art Cnc Router complete with an auto tool changer that holds up to 8 tools at a time, we can multi-program jobs to be complete in just one run.
Call now for your free quote and talk to the experts in CNC routing Dandenong.
Contract cutting and contract CNC routing is also available just ask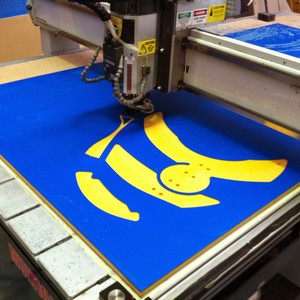 Coloured Acrylic Mirror – Perspex cut to size Melbourne – CNC routing Melbourne – Perspex Fabrication
Get in touch with Industrial Plastic Solutions
Mobile: 0400967210
Phone: (03) 9798 1153
Fax No: (03) 9798 1915
Email: ipssolutions@bigpond.com
Address: Factory-20, 29-39 Kirkham Road West, Keysborough VIC-3173
Business Hours:
Monday – Thursday 8.30am to 4.30pm
Friday 8.30am to 3.30pm
Saturdays by appointment only.
Optimized by NetwizardSEO.com.au